School Governance Good Practice Guide
A copy of the School Governance good practice guide is available to download via the link below.
Publishing the guide in July 2023, Comptroller and Auditor General Dorinnia Carville commented:
"I am really pleased to present this good practice guide from the NI Audit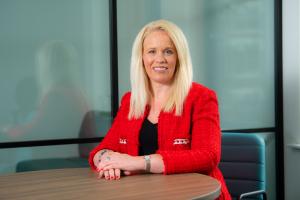 Office on School Governance.
"Governors play an absolutely vital role in helping our education system function and deliver.
"All across Northern Ireland, governors give up their time freely, working alongside school principals to ensure the best use of resources and the best outcomes for learners.
"It is a very challenging role and carries with it a core set of statutory and other responsibilities.
"The purpose of this document is to help support Boards with useful guidance on best practice in school governance.
"It is based around the core components of good governance – such as getting the right people in place, understanding the role of boards, and how best to operate and evaluate them.
"The education system in Northern Ireland is complex, with a number of different school types and managing authorities. I appreciate that, due to this complexity, as well as the significant pressures facing schools across Northern Ireland right now, some Boards of Governors may consider it difficult to apply all of the best practice principles set out in this guide.
"However, I would encourage all stakeholders to consider and apply these principles when appointing/nominating new governors, operating a Board of Governors or reviewing current guidance and procedures.
"We look forward to engaging with the education sector as we work to roll out this guide in the coming months – I hope you find it useful."